Creating Reliable Software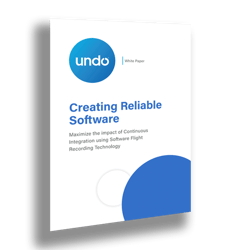 The ability for software engineering teams to deliver high quality software at a productive level is the difference between companies that succeed and those that fail.
This white paper examines the delta between the adoption rate of best-practices employed by organizations to streamline software development and the failures accruing in their backlogs.
It provides a framework for any organization to take the first steps towards maximizing the efficiency of their development pipeline.
By reading this white paper, you will learn:
why CI best-practices can't always keep backlogs clear of failing tests
how a new class of reliability solutions tackles this issue head-on
how to implement a five-step approach to realize success with CI