SAP HANA improves software quality with Live Recorder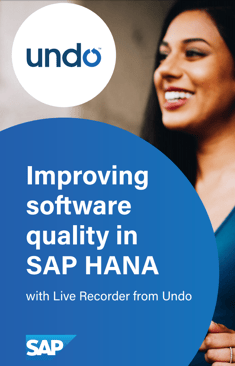 SAP HANA is a heavily multi-threaded, feature-rich application, built from millions of lines of highly-optimized Linux C++ code.
In a systems this complex, debugging was a nightmare: non-deterministic test failures could not reliably be reproduced.
Analyzing logs from failed run could not capture enough information to identify root cause; and reproducing complex failures on live systems was time-consuming. This was slowing development down ...
Find out how SAP HANA managed to reduce time-to-resolution of software defects and accelerate their software development cycle. Download the success story >>>>>
"With Live Recorder, we were able to dramatically cut down the analysis time that is required to understand the root cause of very complex software defects." Alexander Boehm, Chief Development Architect, SAP HANA